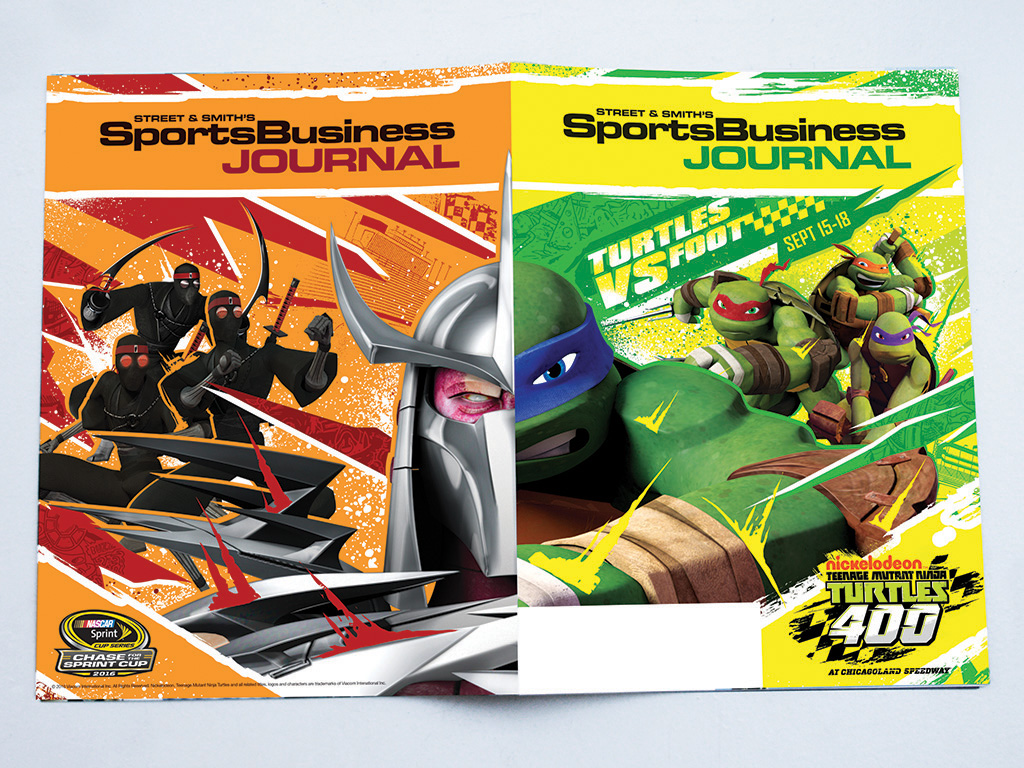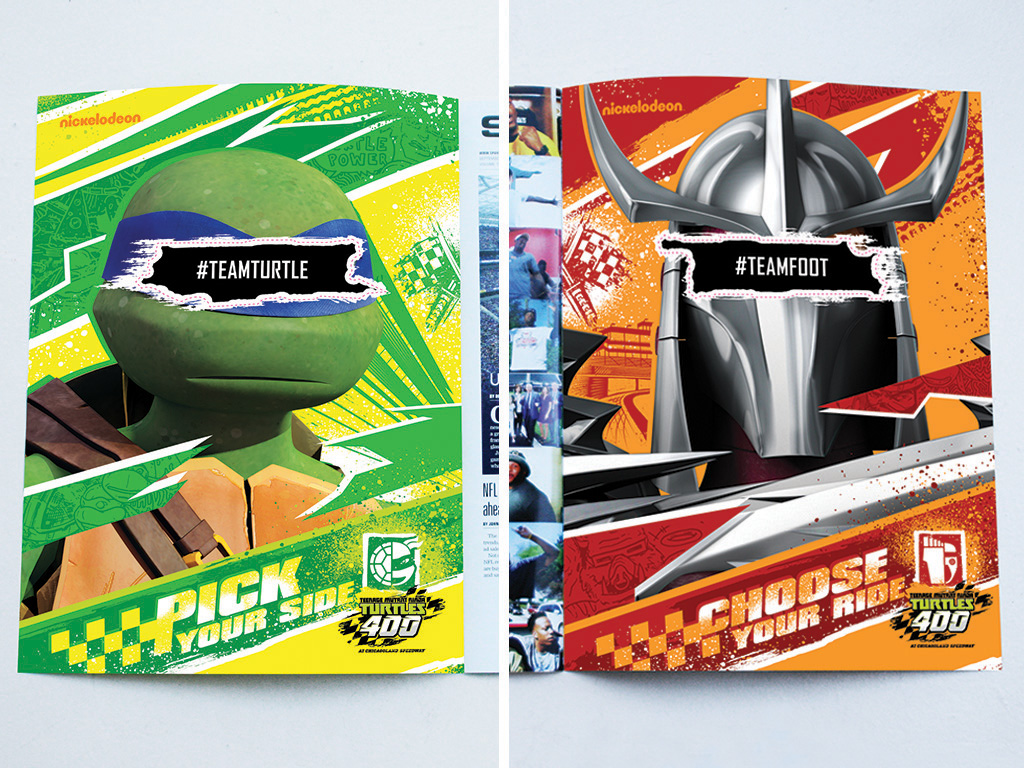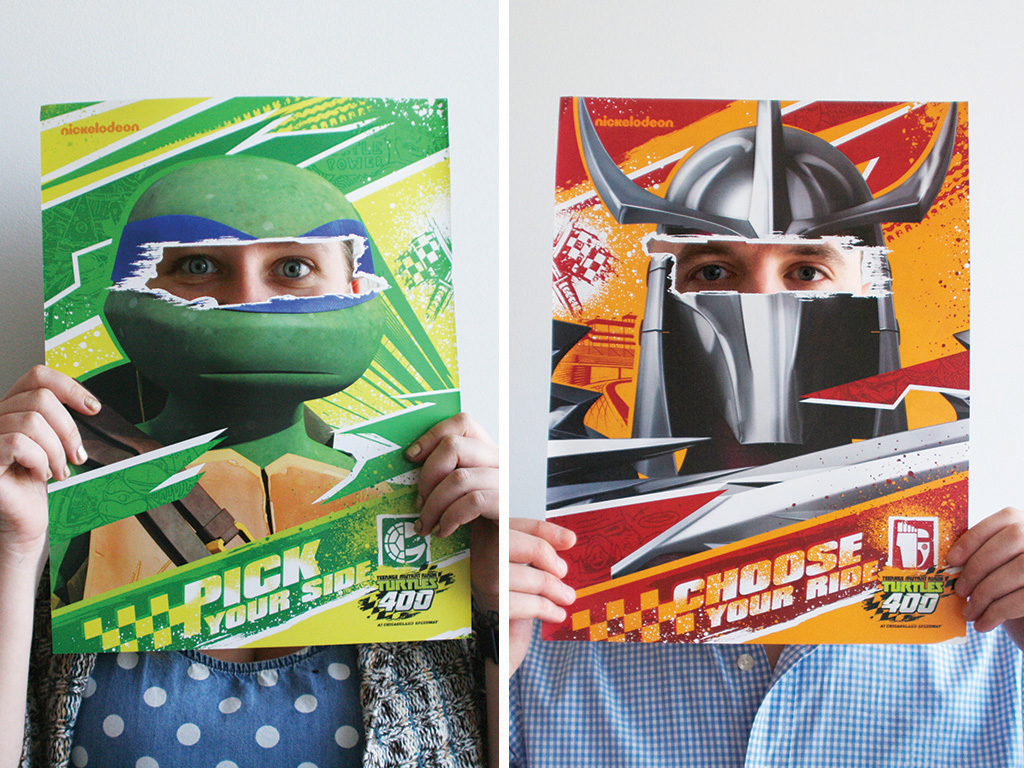 Digital
Heineken wanted to create a digital interactive ebook showcasing beer and food pairings with Heinekens beer brands for customers and restaurant owners.
( designing this made me hungry all
the time )
Print
NASCAR
The Teenage Mutant Ninja Turtles took their fight against the Foot Clan to the Chicagoland Speedway for the TMNT 400. To get ready for this high-octane battle between good and evil, the Sports Business Journal published a special issue with a custom cover wrap, character profiles and wearable masks so fans could choose their side.